The Scholarshome
'SCHOLARSHOME' is an English Medium school/college located in Sylhet, a North-Eastern district of Bangladesh. It offers courses from Playgroup to Class V in the Preparatory section (Pre-primary) though Class VI to Class X in the Secondary section and Class XI to Class XII in the Higher Secondary section.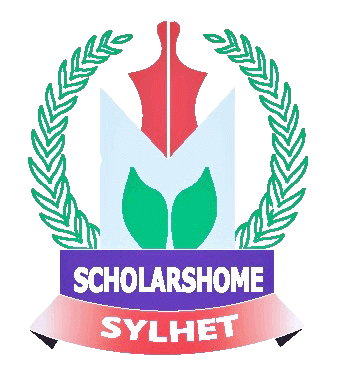 'SCHOLARSHOME' offers National Curriculum of the Ministry of Education in Bangladesh. Students taking the following Public Examinations via (i) School Final Completion Examination at the end of Class V (ii) Junior School Certification (JSC) examination at the end of class VIII (iii) Secondary School Certificate examination (S.S.C) at the end of Class X and (iv) Higher Secondary School Certificate examination (H.S.C) at the end of Class XII accredited by the Sylhet Education Board.
'SCHOLARSHOME' is a project of Hafiz Mazumdar Trust. An eminent educationalist, philanthropist, and parliamentarian Hafiz Ahmed Mazumdar MP set up the Trust in 1985.
There are now 4(four) campuses located in Electric Supply Road (PG –Class V), Shibganj (PG –Class V), Shahi Eidgah (Class VI –XII for Boys&Girls) and in Pathantula (Class VI –XII for Girls only).
Pathantula campus has hostel facilities. Current enrolment is 4500 with well capacity to accommodate 5500 students & nearly 300 qualified teachers mostly with graduate and postgraduate qualifications. Teachers receive regular in-service training towards improvement of their teaching skills.
'SCHOLARSHOME' aims to extend its academic functions to incorporate university level education leading to with graduate/postgraduate programme in the future.
Academic sessions start from January and end in December. Whereas higher secondary starts from July to June.
Please watch our short video clip at: https://www.youtube.com/watch?v=271juouL1K8